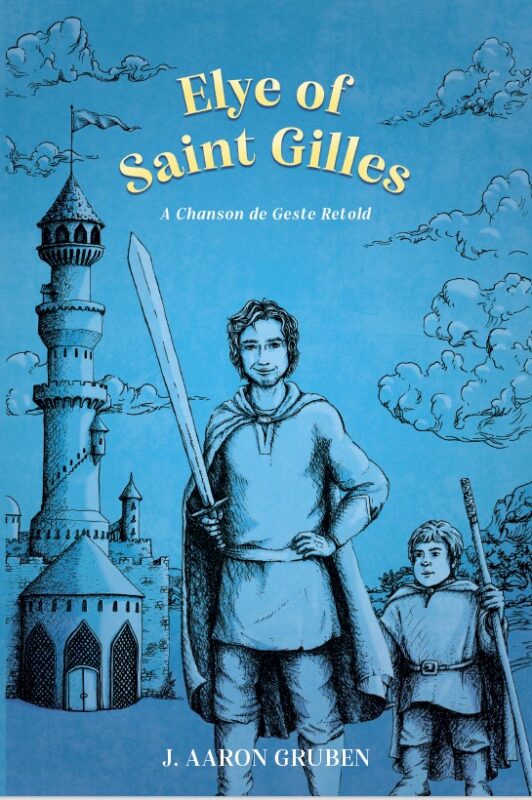 Experience a seldom explored and too-long neglected piece of medieval literature in a way that will make you laugh, learn, and live better!
Elye is a retelling of a French Medieval chanson de geste, a 12th century epic poem once sung to entertain knights and teach them chivalry. I'm thrilled to reintroduce this incredible tale of a young knight and his friends' adventures in a strange land. The unique humor and surprising plot twists of Elye's ancient adventures are embellished in this book with a whimsical battalion of original songs, sketches, and a study guide.
Order Now!
About the Book
A dwarven outcast, a passionate princess, a haughty horse, and a knight far from home…
Young Elye of Saint Gilles is whisked away from his home by Saracen invaders, mere hours after becoming a knight. But the king who kidnapped this bold, Frankish warrior soon regrets it! Aided by unexpected friends, Elye's exploits in the colorful lands of Outremer are filled with humor and high adventure, culminating in a surprising conclusion you won't soon forget.
Dive into these pages to rediscover a long-lost heroic tale that real knights once delighted in, originally sung by 13th century troubadours to entertain nobles and teach chivalry. Retold as never before, this wonderful story is written for young readers in a whimsical yet edifying style, with original characters and plot intact. It is adorned with illustrations by the author, features six original songs, and includes historical footnotes and appendices!