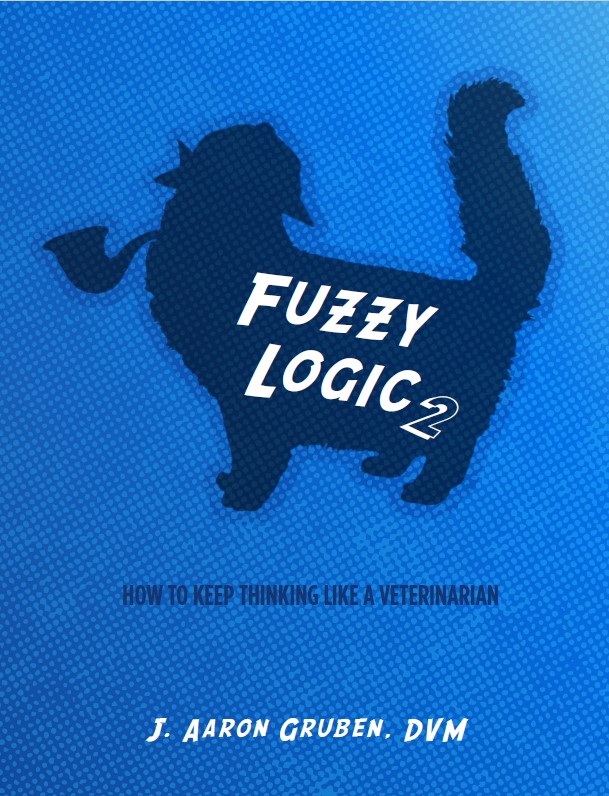 Be the vet in 12 brand new cases
Learn critical thinking skills as you work through interactive cases by choosing tests, making diagnoses, and picking a treatment plan. But pay close attention… There are more than medical cases between these pages! By the end, you will be familiar with many basic veterinary medical concepts and terminologies.
Order Now!
About the Book
It's another full dozen medical mysteries centered around more of your furry patients–and those nefarious humans tagging along. Laugh, learn, and languish through another week at Animal Haus Veterinary Clinic, as you work through a new set of fascinating, interactive veterinary cases.
In these pages, you'll go through real animal cases–complete with X-rays, bloodwork panels, and more–then choose tests, make diagnoses, and pick a treatment plan. In addition, you'll learn critical thinking skills involving inductive and deductive logic, and how to use a differential list.
But keep your eyes open, and your mind sharp! You may find more than medicine to occupy your detective brain, as you learn to think like a veterinarian…again.
Other Books in "Fuzzy Logic"