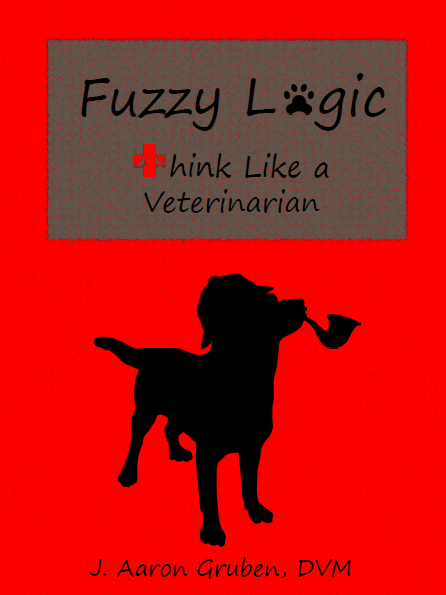 Be the vet!
Learn critical thinking skills as you work through interactive cases by choosing tests, making diagnoses, and picking a treatment plan. But pay close attention… There are more than medical cases between these pages! By the end, you will be familiar with many basic veterinary medical concepts and terminologies.
Order Now!
About the Book
Do you have what it takes to solve veterinary cases? In this book, you won't just find a flurry of cute animal stories, and you won't learn mere facts about animal health. You'll learn something more important and more exciting: how to think like a veterinarian! Go through real animal cases – complete with X-rays, bloodwork panels, and more – then choose tests, make diagnoses, and pick a treatment plan.
The real work of a veterinarian is a lot like the work of a detective. It involves reasoning through case mysteries based on observations and uses clues gathered from tests to find a solution and fix a problem. Between these pages you'll find interactive cases to work through as you learn critical thinking skills involving inductive and deductive logic.
But keep your eyes open…
You may be in for a few surprises!
"The info from this book, distilled from years of practicing vet medicine, would have been a huge help to me preparing for vet school." -The author
Enjoyed and found helpful by junior high students to adults.
Other Books in "Fuzzy Logic"