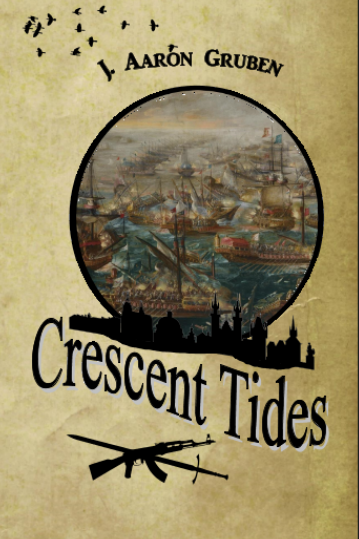 A thrilling alternate history tale
A time-traveling veterinarian adventurer faces off against terrorists with a Beretta and a broadsword. Dr. Calvin Schmitt is accidentally whisked off into a dangerous 16th century Mediterranean world in flux… Or was it an accident? Will he and his friends be able to keep the past from being forever altered by evil?
Order Now!
About the Book
Dr. Calvin Schmitt, a burned-out veterinarian with a long-neglected interest in medieval history, is accidentally whisked back to the 16th century Mediterranean. Or was it an accident? Cal and his friends are suddenly the major obstacle in the wild scheme of an enigmatic villain intent on changing the world, and must decide if preserving the future they once knew is worth risking their lives in the past.
Within these pages, you will find carefully researched historical facts centered around the pivotal Battle of Lepanto combined with speculative science fiction, philosophical discussion, relevant debate about the religious wars between the east and west, quirky humor, and page-turning storytelling.
Other Books in "Tangled Eons"