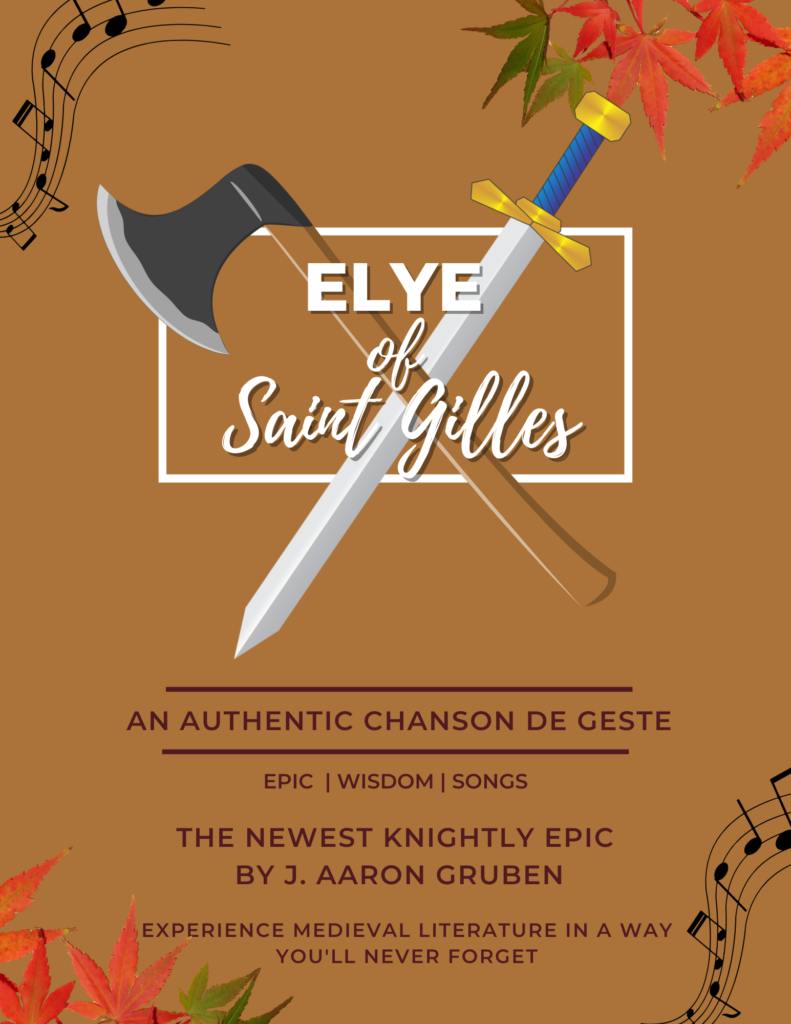 Coming soon!
Elye of Saint Gilles is a retelling of a French Medieval chanson de geste, a 12th century epic poem once sung to entertain knights and teach them chivalry. I'm thrilled to reintroduce this incredible tale of a young knight and his friends' adventures in a strange land. The unique humor and surprising plot twists of Elye's ancient adventures are embellished in this book with a whimsical battalion of original songs and sketches by yours truly. Come and experience a seldom explored and too-long neglected piece of medieval literature in a way that will make you laugh, learn, and live better!
In keeping with the spirit of this tale, which was originally sung by bards in medieval courts, I've written 6 songs that go with the story. Here is one of my favorites…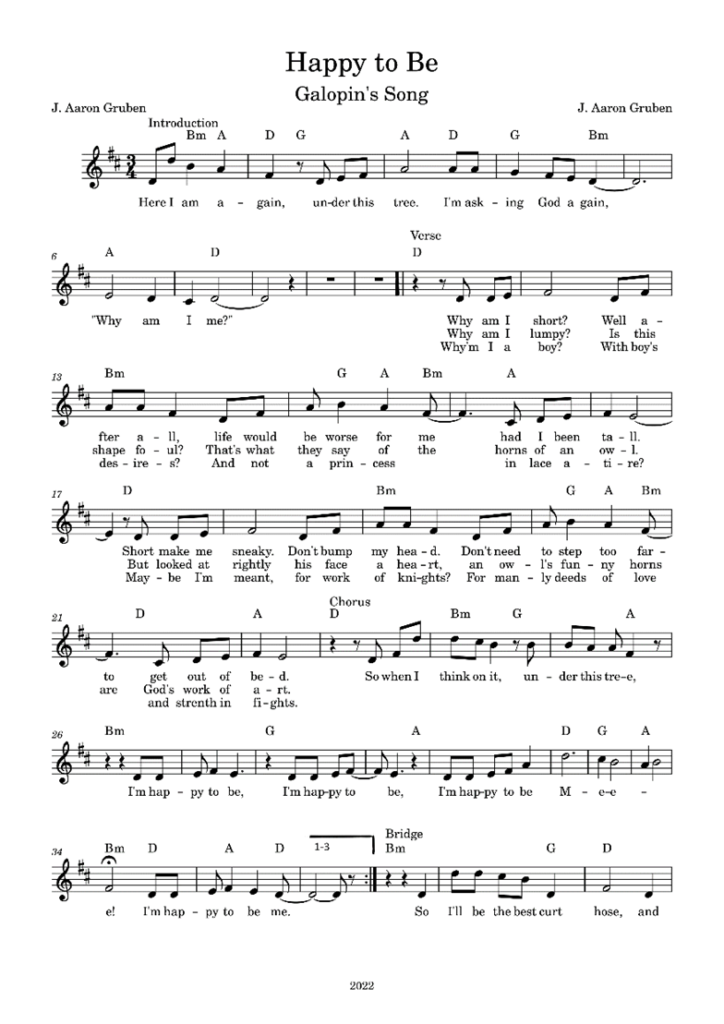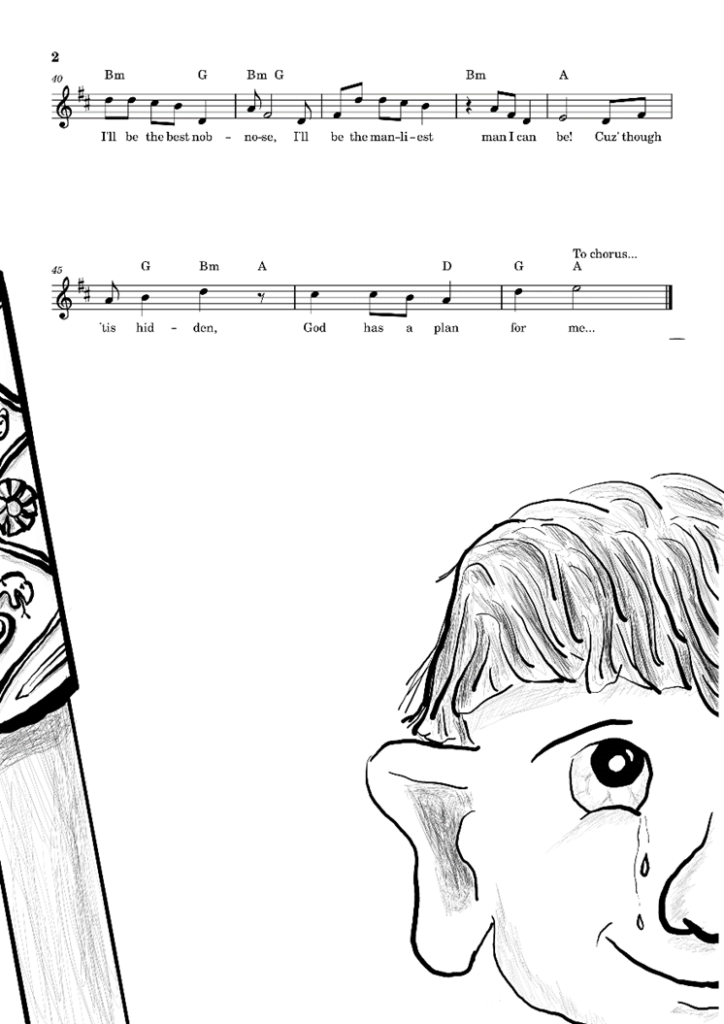 You'll find the main characters in Elye of Saint Gilles learn important truths through their adventures and trials, and I've highlighted in my retelling three key Bible verses that illustrate these.
Here's the verse that encapsulates the lesson learned by the dwarf, Galopin d'Ardane.
Look for Elye of Saint Gilles soon (along with several other exciting projects soon to be published) at www.posttenebrasluxbooks.com and order your copy!