The last few months have been busy, between a new baby, a trip to Washington D.C., vet work, and kid work. Book work has also been happening, slowly but surely. We have several different projects in the works, the biggest one being the next book.
New book. The next book in the Medieval Muddles series, The Mubbefubbles: A Toothy Tangle, will be ready soon! I have had fun drawing pictures for this book.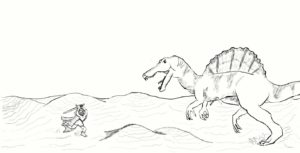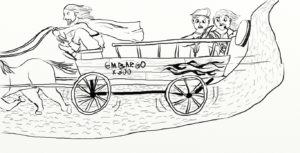 New purchase. Next month I am excited to be speaking at a homeschool conference in El Paso on chivalry and the crusades. I had to get some armor to prepare, of course…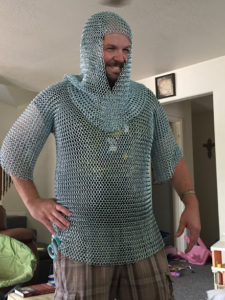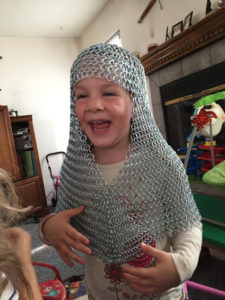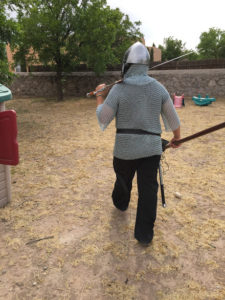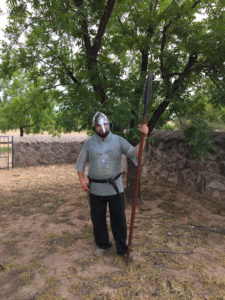 If you're in the area come to my workshops at the convention and visit our booth! It should be a great weekend.
I leave you with a quote from Mubblefubbles from one of its (rare) serious bits… Enjoy!
---
One of the many idiosyncrasies of life as a human is there are so many people living it without our noticing. Gobs of people, every bit as important as you or I, and with a plethora of interesting experiences and beautiful thoughts, cross our paths every day.[1] Our lives are in fact, an incredibly convoluted web of crisscrossing over and bumpings into the lives of millions of other people, each of whom has his or her own fortunes to make and anxieties to overcome. And whether we realize it or not, each of our interactions with these thousands of others influences us in some way. Overall, this baffling commotion of comings and goings towers the gigantic Figure of Christ, turning every heart and orchestrating every circumstance according to His very perfect (and I often think rather jolly) will. He indeed brings all meetings at the last to the greatest and jolliest purpose of exalting His magnificent honor. His story dominates all the rest, rising above the clamor of human joys and sorrows with His own greatest of tales.
But it is a sad fact that, since we can only see out of our own two eyes and think in our own brain, we very often feel more important than we should, and find it hard to see out of other folk's eyes. And in our selfish vision, we tend to forget the story and business of God Himself! The result is we are stuck with just ourselves to occupy our thoughts, and completely miss out on vast amounts of what life truly has to offer. I do not know if you have noticed, but you tend to become rather dull company after a while.
[1] People with uninteresting and ugly thoughts cross our paths too, but I don't see any advantage to discussing them right now.