(This is a continuation of the Three Essential Habits series – an excerpt from an upcoming chivalry devotional.)
"And let them sacrifice the sacrifices of thanksgiving, and declare his works with rejoicing." –Psalm 107:22
We are to not only rejoice and to be thankful! Thankfulness goes hand in hand with joy. God's people should be characterized as thankful people just as much as they should be joyful people.
Thankfulness leads us to contentment. We are to be thankful with what we have and where we are now. We have great gain with thankfulness, including contentment. "Worldly riches do not make either ourselves or our children happy, those riches which are either to be lost while we live, or when we die, possessed by those whom we know not, or by those perhaps whom we should not wish to possess them; but God makes us happy, Who is the true wealth of our minds." –St. Augustine, quoted by Kenelm Digby
Ingratitude. Ingratitude darkens our hearts, narrows our minds, and squelches our quality of life. Romans 1:21 says that the ungodly "glorified [God] not, neither were thankful." This darkened their hearts and sped them on the descend to perdition. The sad, sad paradox of ingratitude is that the ungrateful is more miserable than he has any reason to be: his ingratitude keeps him from having enjoyment in life.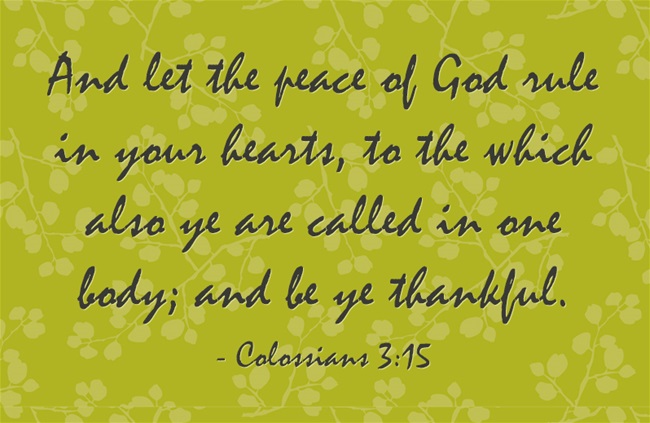 A grateful spirit accords well with chivalry.
A) Thankfulness is integral to courtesy. Chivalry teaching one the art of expressing thankfulness rather than complaining.
B) Thankful ways of speaking are the opposite of whining and grumbling, which are unmanly and unchivalrous.
C) Thankfulness is part of the enlarged mind which chivalry teaches to appreciate "all that is beautiful and sublime in the intellectual and moral world." (Second part of Kenelm Digby's definition of chivalry).
D) Thankfulness builds generosity. We give better when we appreciate the good things God has given us. Thankfulness is also a pillar of contentment, without which we will become grasping and greedy, rather than generous.
Recall our overall meditation on the implications of 1 Thessalonians 5:16-18, which tells us: "Rejoice evermore. Pray without ceasing. In everything give thanks: for this is the will of God in Christ Jesus concerning you." Do you ever wonder what God's will is for your life? Here is part of it, in plain language: "in everything give thanks."