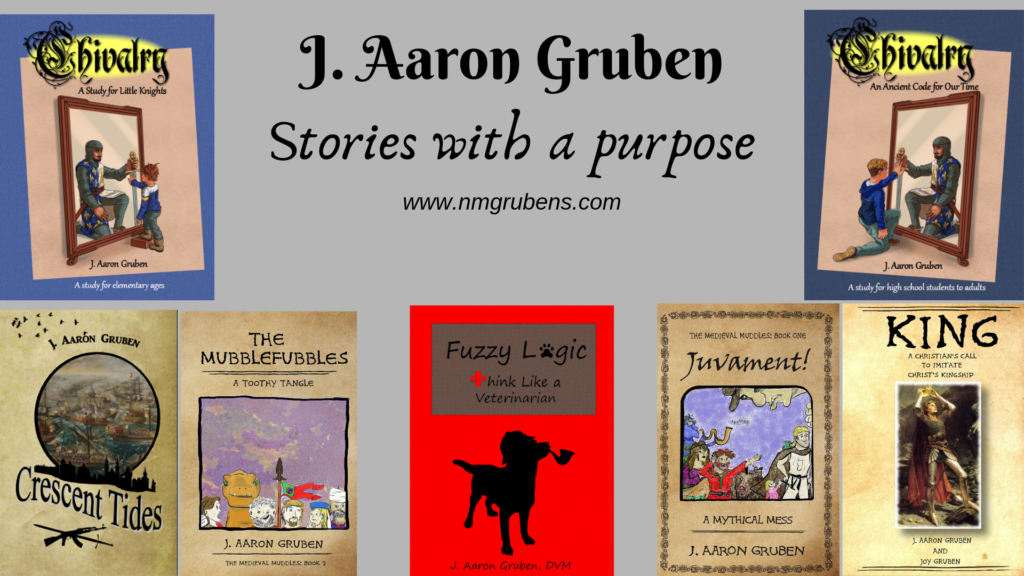 I've published several books I am excited to share with you. The major goals of my writing are to bring honor to Christ and to edify, to entertain, and to educate readers. My works often highlight historical topics that have become either distorted by political or social bias or have been forgotten by today's general public.
One of my major motivations in writing is to help demonstrate that a careful search through the dusty pages of history (augmented by a vivid imagination confined to the framework of real facts) can be every bit as exciting as the perusal of the most riveting fantasy novel. Truth, as they say, is indeed stranger than fiction. And by combining careful scholarship with imaginative storytelling, I hope to make truth much more interesting than pure fiction.
Check out the links on the left to learn more about my books, me, to get in touch, buy the books, or read random musings on my blog.

Discover my published books. I have chivalry studies, fantasy stories, a time travel tale, a Bible Study... Something for everyone!
Find out more
Ready to get a book or two? Check out our store.